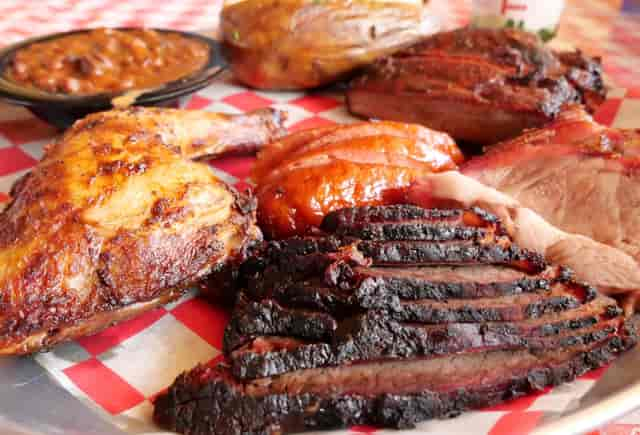 About
Bennett's Story
Bennett's Bar-B-Que swung the doors open to its first restaurant in 1985. It was an exciting time, moving from the backyard smoker to a "big time" restaurant. It didn't take long to find out that lots of people shared our enthusiasm for great barbecue, and were glad to find a place to quench their desire. We've got walls filled with "Best of…" barbecue awards (too many to count!), but it's the smiling faces on our customers that really makes us happy.

We know that our hard work and our great food have helped us stick around for over 30 years, but, mostly we know that without YOU, our wonderful customers, we would be nothing. THANK YOU for your loyalty, kindness, suggestions and criticism. We still know that it's your opinion that counts!

Remember: at Bennett's, we don't blow smoke, we slow smoke!

What's Our Secret?
Some might argue that it's no secret at all why Bennett's meats are so moist, tender and flavorful. After all, we load our smoker's every day with the very best quality ribs, pork, chicken, turkey and beef, carefully baste them with our special marinades and seasonings, then slowly smoke them at low temperatures with real hickory logs for up to 16 hours. The result is "Killer Q": the most tender and juicy smoked meats you've ever tasted.

Each portion of Killer-Q is served directly from our hickory pit. And since everyone likes a different amount of our mouth watering barbecue sauce, we serve it on the side. You can have as much of our 1985 Original, Colorado Kickin', Sweet Surrender or our new Summit Scorpion barbecue sauces as you like.

After you've savored every last bite of our barbecue, we know you'll agree that all the work we put into preparing your meal was well worth the effort.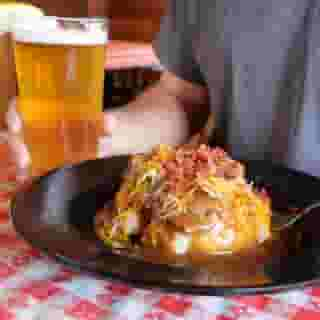 Sidekicks & Service
While it's our hickory smoked meats that made us famous, we don't slack off when it comes to our sidekicks or our service. We use old family recipes to make Bar-B-Que beans, coleslaw, potato salad, mac & cheese, and chili verde. Bennett's knows you like choices, so we also have plenty of beer-battered onion rings, cowboy nachos, mashed potatoes, veggies, soups and baked potatoes in the kitchen.

Every delicious plate is served by the friendliest wait staff in town. We've had servers and other members of our team who've been with us since we opened. Sure, they don't mind the benefits of great food, but we believe we've built a family, and we're proud of every member of our team.